5 great things to do for young families on a rainy day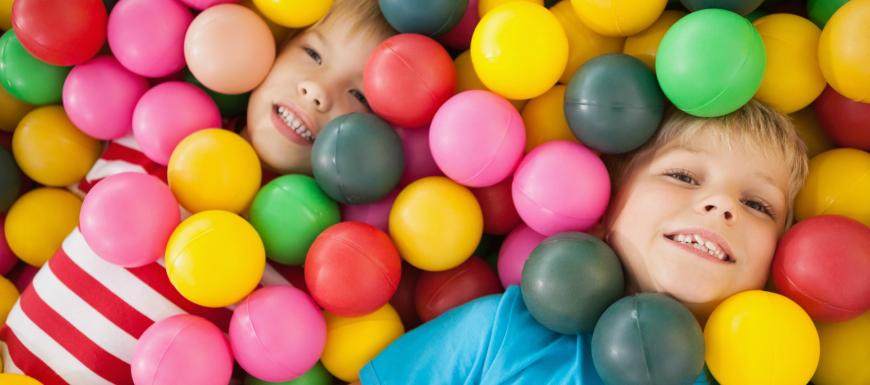 5 Great Things to do nearby for the Younger Family on a Rainy Day

I grew up with one small sister and two small nephews so I know how hard it is to keep the kids occupied during the summer holidays, especially when the Irish weather rarely co-operates with us. 
Here at the McWilliam Park Hotel, we take pride in knowing your children are well looked after, but what if they need that extra bit of excitement for an afternoon? Well fear not, I have devised my list of the top attractions in the area to excite the younger kids, when the weather just isn't playing ball. There is so much to do in Mayo! 
1. Pots of Fun 
This little gem is hidden away down in the lakeside retail park, out the Ballindine road in Claremorris. Pots of Fun has been around for as long as I remember, not only does it host birthday and communion parties, it's keeps my nephews entertained and has the kiddies and parents leaving with smiles on their faces. This fun palace has a three level play structure to suit children from five to twelve, a two level structure to cater for the smaller kiddies, a tiny tots area, baby ball pond, soft ball court and a fully facilitating coffee shop, pots of Fun really does keep everyone happy. With pricing at only €6.00 per child per hour, it would be hard not to pass without taking a peak in. Pots of Fun are opened Tuesday to Thursday from 10.30am to 6pm, Friday & Saturday until 6.30pm and Sunday's from 12 to 6pm. 
2. Clay Cafe 
Commons Clay Cafe is a 'do it yourself' painting pottery studio and restaurant located next to Pots of Fun in Claremorris. The pottery side of the Cafe allows children and adults to let their imaginations run wild and create their very own unique items, while relaxing and having fun with friends and family. You can paint a variety of items including mugs to photo frames, dishes, wall tiles and animals. The restaurant also serves fresh food and a friendly service in case your little ones get hungry from expressing their creative side. Pottery painting is available 6 days a week on a drop-in basis with no booking required! The clay Cafe is opened Monday to Saturday from 9.30am to 5pm 
3. Mayo Leisure Point 
The Mayo Leisure Point, located in Moneen, Castlebar, is your one-stop shop for entertaining children of all ages. Mayo Leisure Point is a state of the art entertainment centre with all children being catered for under one roof! Nokey's Adventureland is an indoor adventure play area for kiddies from 2 years right up to 10 years old! Nokeys is built, with children in mind, over three levels with six individual interactive sound effects. There is a spiral serpent slide, bouncy nokey, two separate ball ponds and an under 4's section with many more activities to keep all children happy during a rainy afternoon. Nokeys is open from 10am to 6pm, 7 days a week with prices varying depending on the season, but with no limit to your child's playtime, it is great value for money. Laser Q2000 is an all action space age laser game played in a specifically constructed area. It's fun for all children over 7 years and is perfectly safe to play! As well as Nokey's and Laser Q2000, you can finish off your family fun day by experiencing 8 bowling lanes with a fully computerised graphic scoring system. With automatic bumpers on all lanes - the experience is made very enjoyable for even the youngest of bowlers! Glow bowling also features at various points throughout the day to give your experience that supernatural effect. The bowling area is opened 7 days a week however I would advise to book during the busy season, as it is an extremely busy spot during the school holidays!!
4. Westport House and Pirate Adventure Park
The pirates den is a great indoor play spot for the younger children – even catering for children under 2 with a special play area designed with them in mind! The Pirate Adventure Park is the home to a variety of activities for a fun filled family day out including water slides, a miniature railway, go-karting, boat rides and so many more activities to keep your family entertained and making memories that will last a lifetime. This is an outdoor activity centre so would be perfect when the sun decides to come out. If you would like to brave the park with the four seasons in mind, you should bring plenty of rain gear. Westport House and Pirate Adventure Park is opened from April to September and opening times and prices vary monthly. 
5. Tumble Jungle
Located in Ballina, Tumble Jungle is an amazing 13,500 sq ft indoor play centre. This is the ultimate children's entertainment centre, designed specifically with children and parents in mind and it guarantees fun filled entertainment for children who are free to 'run wild' in this jungle themed play centre. Kids under 2 years can enjoy two hours of play time for only €4.00 with children over 2 years using up their energy for only €6.00 for two hours. Tumble Jungle is opened Friday, Saturday and Sunday from 10am to 6pm and opened 7 days a week during the school holidays.
Get in touch with our team today about your next family break, we'd be delighted to go through all family package options and chat to you about the activities nearby and on site.
 - Katie Conroy, Sales & Marketing Executive @ Mc William Park Hotel
---