Why you should consider a Winter Wedding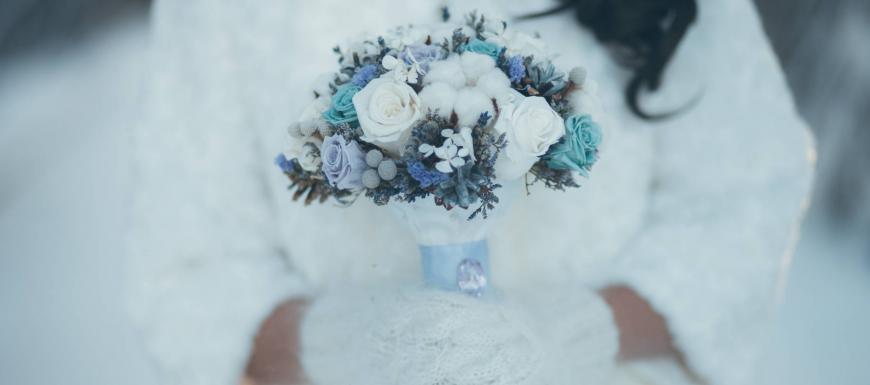 Why you should consider a Winter Wedding

When it comes to tying the knot, couples usually opt for the usual 'wedding season' between July and September. This usually means brighter evenings and slightly better weather but can also mean higher prices and restricted availability on dates. We think you should consider a winter wedding and here are our top reasons why.
Demand
Spring and summer are always popular for weddings and due to the demand, you'll often see inflated prices on essentials and plenty of competition for the availability of photographers, bands, hotels etc. If you decide to have a winter wedding you are giving yourselves plenty of wiggle room on dates, availability for suppliers that you actually want and not just the last ones left. During the off season many companies will give you a better rate as they need the business. Don't be afraid to haggle.
Decorations
Unless you are a Christmas Grinch you will be delighted to find that a lot of indoor and outdoor venues have already been decorated with ornaments, lights and of course Christmas trees. Hotel decorations are notoriously extravagant too, so you will have the perfect festive backdrop for your wedding pictures and it won't cost you anything extra! You can also theme your wedding around the Christmas or Winter season and go for warm reds or cool blues.
Honeymoon
Couples usually splurge on their honeymoon and make this one of the most extravagant holidays they ever take. If you are a sun worshipper you will want to go somewhere warm with great beaches, cool cocktails and romantic settings. Some of the most tropical islands have their warmest seasons in our winter months. These include Morocco, Havana and of course the beautiful Thai Islands. If you plan in advance you can get some great deals on flights and accommodation too.
Convenience
When you plan your wedding for the winter months, your wedding will be the highlight of an otherwise dark and dreary season for your guests. A lot of people are using up the last of their annual leave around this time and some people take extended Christmas holidays so it's not such an inconvenience to take days off work. Your wedding will be more memorable around winter as you won't be caught up in a sea of spring/summer weddings. Don't be afraid to be unique.
Atmosphere:
Winter weddings are also great because of the lovely cosy atmosphere that comes with them. You can serve mulled wine at the reception for a touch of festive flavour. Your wedding will be warm and cosy inside; you don't have to hope in vain for a warm summer's day! If you're lucky you might even get some snow on your big day, adding to the magical wintery feeling.
Choose the McWilliam Park for your winter wedding and allow us to wow you with our stunning ballroom - which is fully customisable, our friendly staff and delicious menus. We have everything you need to create the perfect wedding day. For more information contact our events team at events@mcwilliamparkhotel.ie.
---